Stewart Anni Clock
Sku: 610948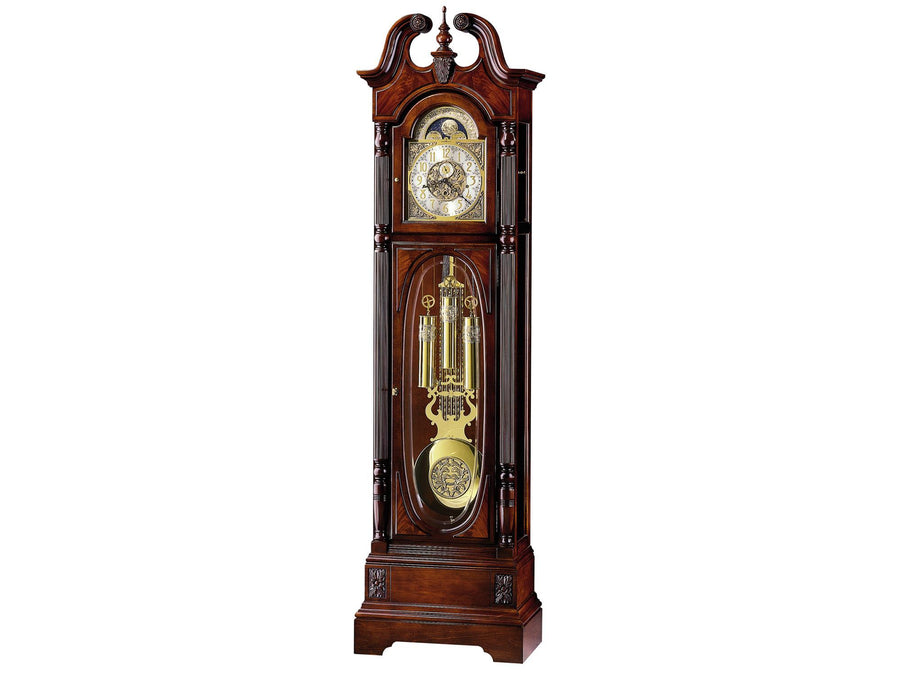 Stewart Anni Clock
Sku: 610948
Our Price:
$4,182
Regular List: $5,755
Features
•Finished in Windsor Cherry on select hardwoods and veneers.
•This beautiful floor clock features an elegant swan neck pediment accented with decorative rosettes and matching keystone finial support, a turned finial, and crotch-figured mahogany.
•A special cast dial offers elaborate corner spandrels and center disc and an astrological blue moon phase.
•The crotch-figured mahogany continues on the top and bottom corners of the door which features crystal-cut, V-groove, oval glass.
•An illuminated case highlights the brass-finished pendulum and weights that feature a decorative cast pendulum bob and matching weight bands.
•Complementing overlays accent the multi-tiered base which supports reeded columns with turned column caps.
Important Information
-Vendor: Howard Miller

-Width: 23"
-Height: 86.25"
-Depth: 14"