Vancouver Woodworks
Local Wood Furniture Store
We are a family-owned quality wood furniture retailer. Since 1989 we have specialized in solid finished and unfinished wood furniture.
Shop Our Showroom
Our showroom is now at your fingertips! We have filmed and demonstrated every furniture collection in our store. Click on the arrow belowto the right to shop our showroom.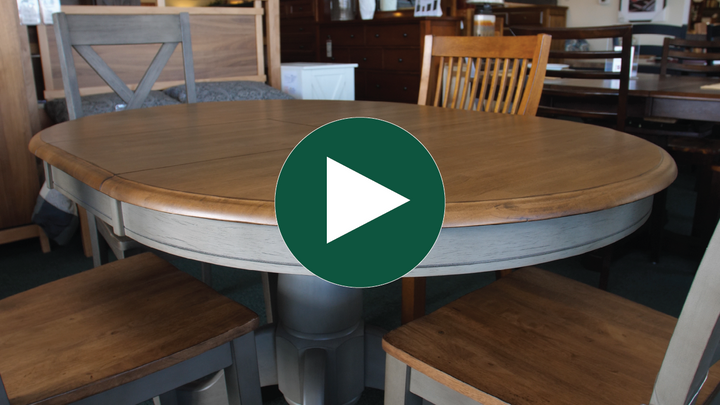 About Us
Vancouver Woodworks is a family run wood furniture store based in Vancouver Washington. Since 1989 we have specialized in quality wood furniture such as beds and dressers, dining room tables and chairs, office desks, bookcases, TV cabinets and living room tables.

Since our roots are in manufacturing, you will not find a more knowledgeable staff anywhere. And with our low price guarantee, you can also be assured that you are receiving the highest quality furniture at the lowest possible price.
Furniture & Home Improvement Resources
Designed to inspire your next home upgrade and keep you up to date with all things furniture (especially of the wooden variety), interior design, decorating and more. Our articles feature practical insights, tips, how tos, and DIY guides designed to help you create the home of your dreams. From how to tell if your wood furniture was made with quality, to a complete list of the different types of wood furniture options, we've got something for everyone.
Browse Popular Products
We hope you enjoy these crowd favorites as much as our current customers do. Whether you're looking for a new wooden bed frame, dresser, futon, or file cabinet, we've got you covered. If you're not sure which piece of furniture is right for your home, our popular collection is a great place to start.
"The furniture here is absolutely beautiful. It was a wonderful place to browse around. The people who run it were very relaxed and nice, not all hovery or pushy. Just there to answer questions if you had any, and they did it quickly and pleasantly."
-Chris K
"Vancouver Woodworks was our last stop and I wish it had been our first! Outstanding customer service, family owned, nothing to assemble, respectful delivery and set-up. Excellent quality and prices. Real wood!! We will keep coming back."
-Kristy M
"Great store. Quality furniture, great selection, and service at very competitive prices. Bruce and Kathryn (owners) know their products and very helpful. I would recommend this store to anyone looking for quality pieces for their home."
-Brian S