Memory Clock
Sku: 625632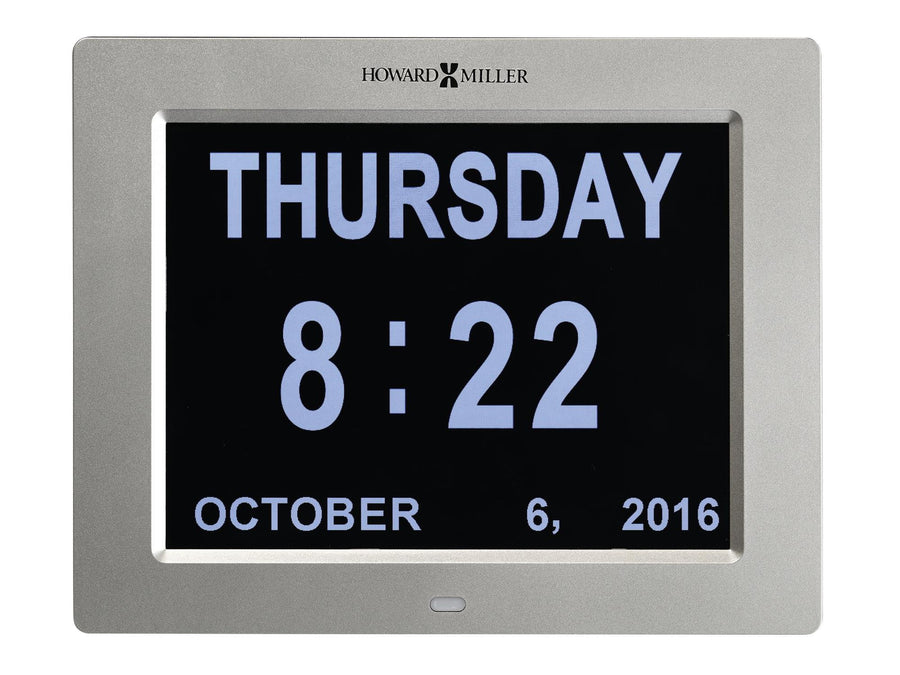 Memory Clock
Sku: 625632
Our Price:
$135
Regular List: $186
Features
•This clock is designed to help people suffering from memory loss or dementia, poor or impaired eyesight, or those who have a hard time comprehending abbreviated words by displaying the time and clearly spelling out the full day of the week, month and date in large, bold letters. A second display option simply shows the day of week and period of the day morning, afternoon, evening or night.
•Features a non-glare, 8" LED backlit display that automatically adjusts display brightness in day and night mode.
•Time display can be set to 12- or 24-hour format and has eight different language options: English, Spanish, French, German, Italian, Polish, Dutch or Welsh.
•Clock may be wall mounted or displayed on a table top by using the built-in foldable easel stand.
•The injection molded case is finished in satin silver on the front and black on the back.
•AC powered time only; includes UL listed AC power adapter.
Important Information
-Vendor: Howard Miller

-Width: 8.5"
-Height: 6.75"
-Depth: 1"