Harmon
Sku: 625374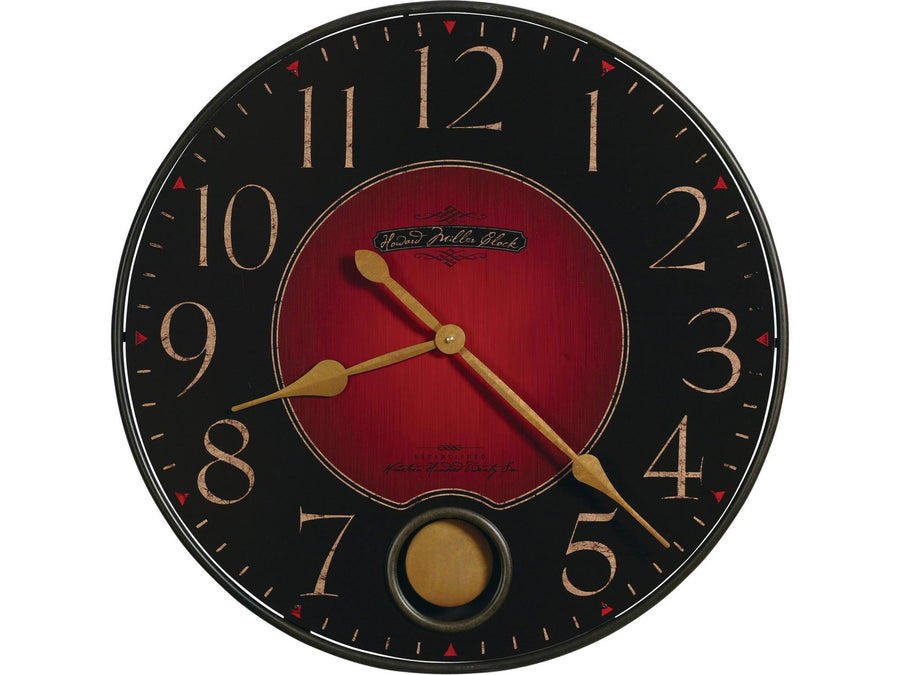 Harmon
Sku: 625374
Our Price:
$261
Regular List: $360
Features
•This unique 26.25" gallery wall clock features a Moment in Time antique dial framed in wrought iron, with a pendulum peep hole.
•The pendulum opening is surrounded by a warm charcoal bezel and covered with glass. The pendulum is finished in antique brass.
•The fashionable colors on the dial and gold-tone spade hands add to the nostalgic tone of the clock.
•Quartz, battery-operated movement requires two AA sized batteries (not included).
Important Information
-Vendor: Howard Miller

-Width: 26.25"
-Height: 26.25"
-Depth: 2.25"