Chaplin Black Coffee
Sku: 615070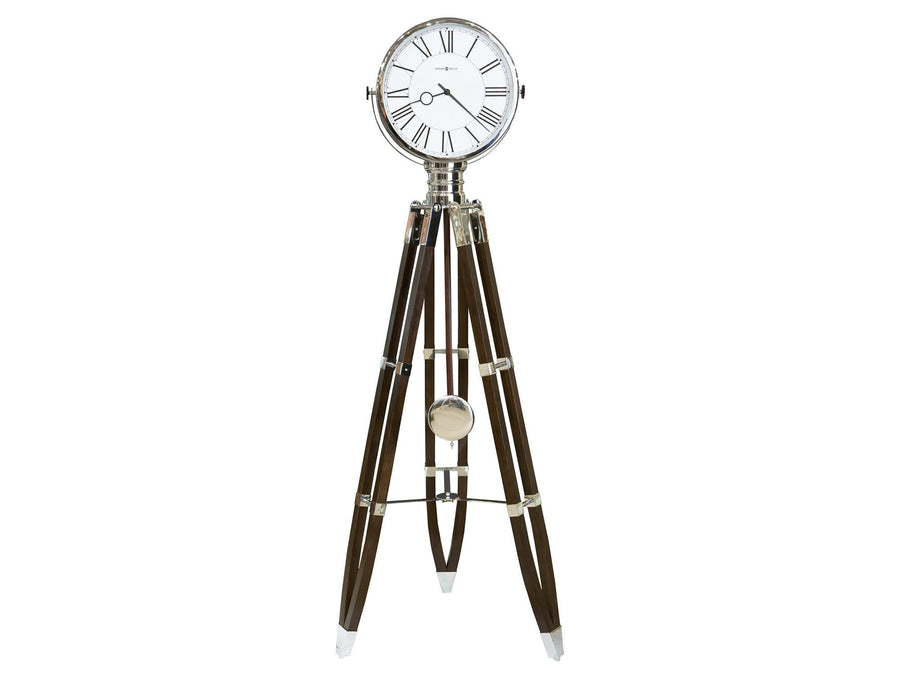 Chaplin Black Coffee
Sku: 615070
Our Price:
$2,192
Regular List: $3,016
Features
•Select hardwoods and veneers are finished in Black Coffee, with metal accents finished in polished chrome.
•This floor clocks detailed tripod and bezel design was inspired by retro Hollywood movie lights.
•A large, stationary white dial features black Roman numerals with black hour and minute hands, surrounded by a wide, polished chrome-finished bezel.
•The polished chrome-finished pendulum bob is suspended on a Black Coffee finished support.
•Quartz, battery-operated, triple-chime Harmonic movement plays your choice of full Westminster or Ave Maria chimes with strike on the hour with 1/4, 1/2, and 3/4 chimes accordingly; Westminster chime and strike on the hour only; or Bim Bam chime on the hour only.
•Volume control and automatic nighttime chime shut-off option.
Important Information
-Vendor: Howard Miller

-Width: 25.25"
-Height: 73.5"
-Depth: 22.75"