Buster Gallery Wall Clock
Sku: 625709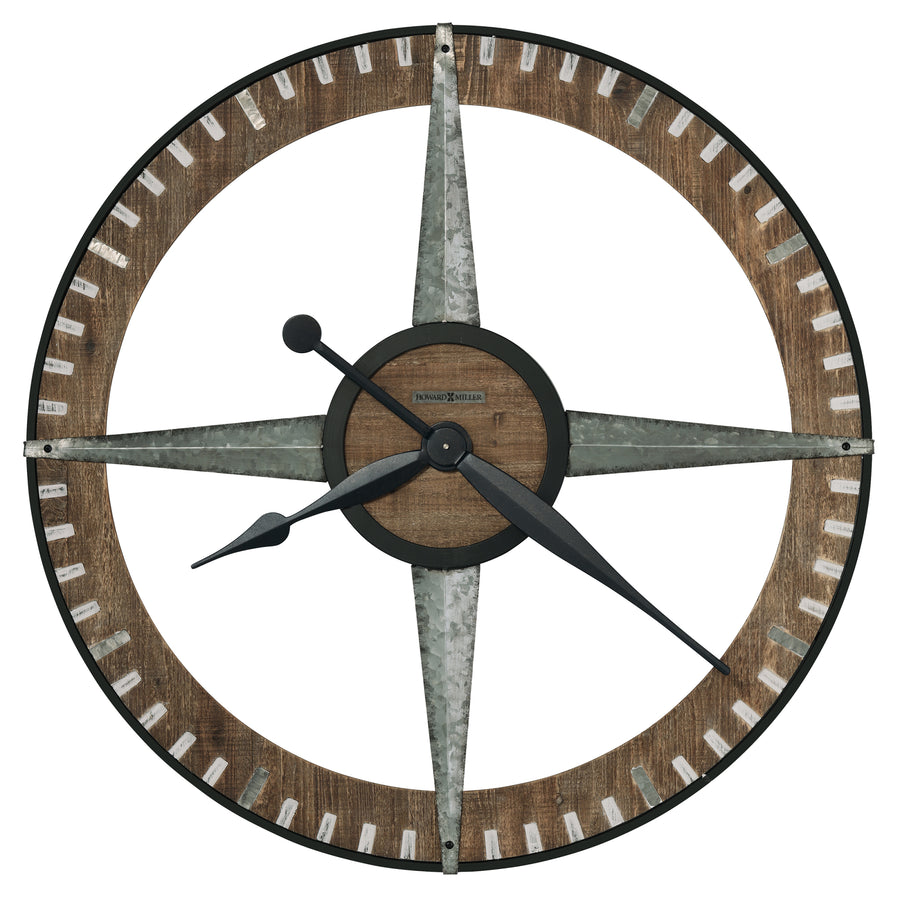 Buster Gallery Wall Clock
Sku: 625709
Our Price:
$245
Regular List: $337
Features
•This 36.25" diameter metal and wood oversized gallery wall clock features a balanced mix of complementing distressed, rustic wood and metal elements.
•A charcoal finished metal outer frame surrounds the distressed, rustic wooden ring and center disk, which are connected by tapered, galvanized steel. A charcoal finish metal center frame surrounds the rustic wooden center disk.
•Applied, rectangular, galvanized steel plates serve as hour markers, while minute markers are notched into the rustic wooden outer ring and painted light grey.
•Charcoal finished hour and minute hands.
Important Information
-Vendor: Howard Miller

-Width: 36.25"
-Height: 36.25"
-Depth: 3.25"